In the year of our Lord 2003, a brilliant, Orson-Welles-esque, raven-haired freak of a man created the cinematic masterpiece of our generation: The Room.
If you haven't heard of it, shame on you. Find it somewhere. Watch it. Oh my Jesus, please watch this film. You can buy it here, and holy my ass, it is more than worth the 9 bucks.  First off, let's take a look at this cover: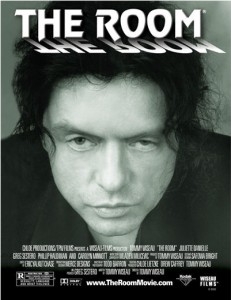 What the holy Hell is that? Well, for starters, that horrifyingly ugly man is Tommy Wiseau, the film's star, writer, director, producer, and executive producer. Why the cover is just a close-up of his hideous face is anyone's guess, and the cheap, MSPaint-esque effect done to the title is pretty fantastic, as well.
If you're wondering why the film is called "The Room," then I don't know what to tell you.  I guess since the vast majority takes place in the guy's living room, that's one possible explanation, but it's pretty clear that this is the result of a lack of funding, and has nothing to do with any sort of drama.
I'm losing track of my point, which is not that this is a god awful pile of my dick.  This is seriously the worst fucking movie I've ever seen, but I'm not writing this post about a movie.  I'm writing this article about the Internet.  As I sat and watched this film, I pondered the possibility that some dedicated fan might have made some companion media to go along with it. If I were lucky, maybe even a flash game.
Well, folks, it has to be said: The Internet won, and remains undefeated.
I came across this masterpiece. Whoever is responsible for this, you deserve a gold star on your chart. I'm amazed. A fully developed, Leisure Suit Larry-style adventure game based on this hilariously bad cinematic turd? Sign me the fuck up. Let's start with a look at the graphics: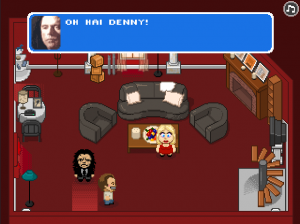 Totally solid, mid-90s level PC game graphics, and the character models are amazing.  Look at Johnny's face.  It looks like it's melting.  I don't think it could possibly be any better.
The gameplay is totally solid, occasionally straying from the point-and-click style adventure in favor of some RPG-style turn based combat, football-tossing minigames, a sandwich-making mechanic, and even a track race.  The only thing missing is the super-unerotic sex scenes, sadly replaced with an image of Johnny sleeping peacefully.  However, the designers made up for it with some super-unerotic nudity of both Johnny and Lisa.
The story is sensational, as it's almost entirely lifted from the film, including a huge quantity of the film's dialogue directly transcribed into the game.  The best, of course, is the video of Johnny's most memorable line, ramping up the drama massively.
Beyond the normal story, there are several delicious easter eggs, including an explanation for this: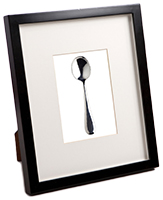 The game also attempts to explain Johnny's bizarre behavior and mannerisms in the end, with an explanation that is, honestly, as plausible as anything else in the film.
Overall, the game is a ton of fun, and it's twice as fun because it fits in so snugly with the film.  Definitely play through it at least once, and try to find as many spoons as you can.  It's worth it.
Grade: 9.0/10
Did you enjoy this post? Why not leave a comment below and continue the conversation, or subscribe to my feed and get articles like this delivered automatically to your feed reader.